22 Jun

Partnering With Younger Generations 06.22.22
Partnering With Younger Generations

A personal relationship still very much relevant when it comes to financial planning & wealth management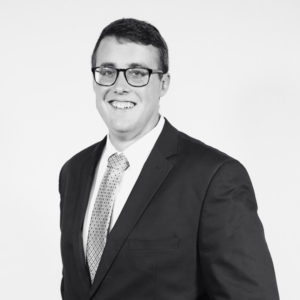 In the age of cryptocurrency, robo-advisors and, of course, COVID-19, it's no wonder that wealth management perspectives and expectations have experienced a tectonic shift, changing the way wealth managers advise and relate to clients, particularly those from younger generations of workers.
Interest in wealth management services seems to be on the upswing, according to one survey by prominent investment advisory firm Vanguard. Last August, Vanguard released the results of an online survey of 1,568 customers nationwide, including responses from 885 millennials, and all with a minimum annual salary of $50,000.
The survey gleaned their views on financial advice, investing and retirement and how COVID-19 may have changed those views.
In the Vanguard survey, 77% of Gen Zers and 69% of millennials responding said COVID-19 has prompted them to look more closely at their own finances, and 61% of millennials stated a desire to retire before age 65.
Who better to work with these young investors than wealth management professionals from the same generation?
At WealthSouth, two younger wealth management professionals, John Cadwell and Sam Pollom, shared their experiences working with clients.

"Young professionals are busy and, in my experience, they are looking for someone to help them determine and coordinate their overall financial strategy," Cadwell said. "There are many investment options with new and emerging technologies, and while young professionals we work with are looking for someone to help them navigate investments, they want help with debt consolidation strategies, insurance, estate planning, and overall cash flow and retirement planning."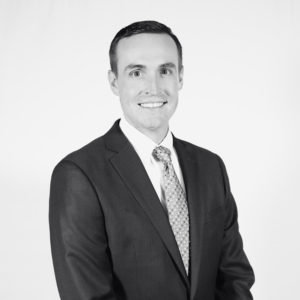 In a sea of available information, Cadwell said, clients appreciate an advisor who can serve as a trusted partner to interpret the data and relate it to their individual circumstances.
"In addition, we can help younger clients by communicating with their attorneys and accountants, with the goal of keeping all trusted advisors on the same page," he said.
Pollom said it can be tempting for young professionals to use digital investment platforms, but a personal relationship with a wealth management firm has many benefits.
"No matter your age, frequent conversations keep clients on track to meet their goals," he said. "It's also important for your wealth manager to meet with you to understand those goals. This is not, and should not be, a one-size-fits-all approach. We consistently engage in these conversations with clients as life events can impact your strategy. It's important to be personal and nimble."
Pollom said WealthSouth strives to stay abreast of new technological changes to meet client preferences. In recent years this has included an updated website, new social media channels and digital communication platforms that provide market insights.
"Our client planning is constantly being updated," Cadwell added. "Although we often meet in person to discuss, clients have digital access to their financial plan that they can review from the comfort of their couch. Younger clients like having that flexibility."
The following is a condensed version of an article published in The Lane Report.